Gerlach Viva 8-piece cookware set.
We will send as soon as possible
Najniższa cena w ciągu ostatnich 30 dni: £649.00
Free shipping from 100 GBP!
Gerlach Viva 8-piece cookware set.
The Viva cookware set stands for functionality, practical solutions and a simple and modern design. High quality and health safety, even during intensive cooking, are the priority in the development of the Viva set. Robust and durable cookware will make cooking easier and more enjoyable. Whether you just want to heat up spaghetti or cook an exquisite dinner for many guests, this classic cookware set can handle any challenge.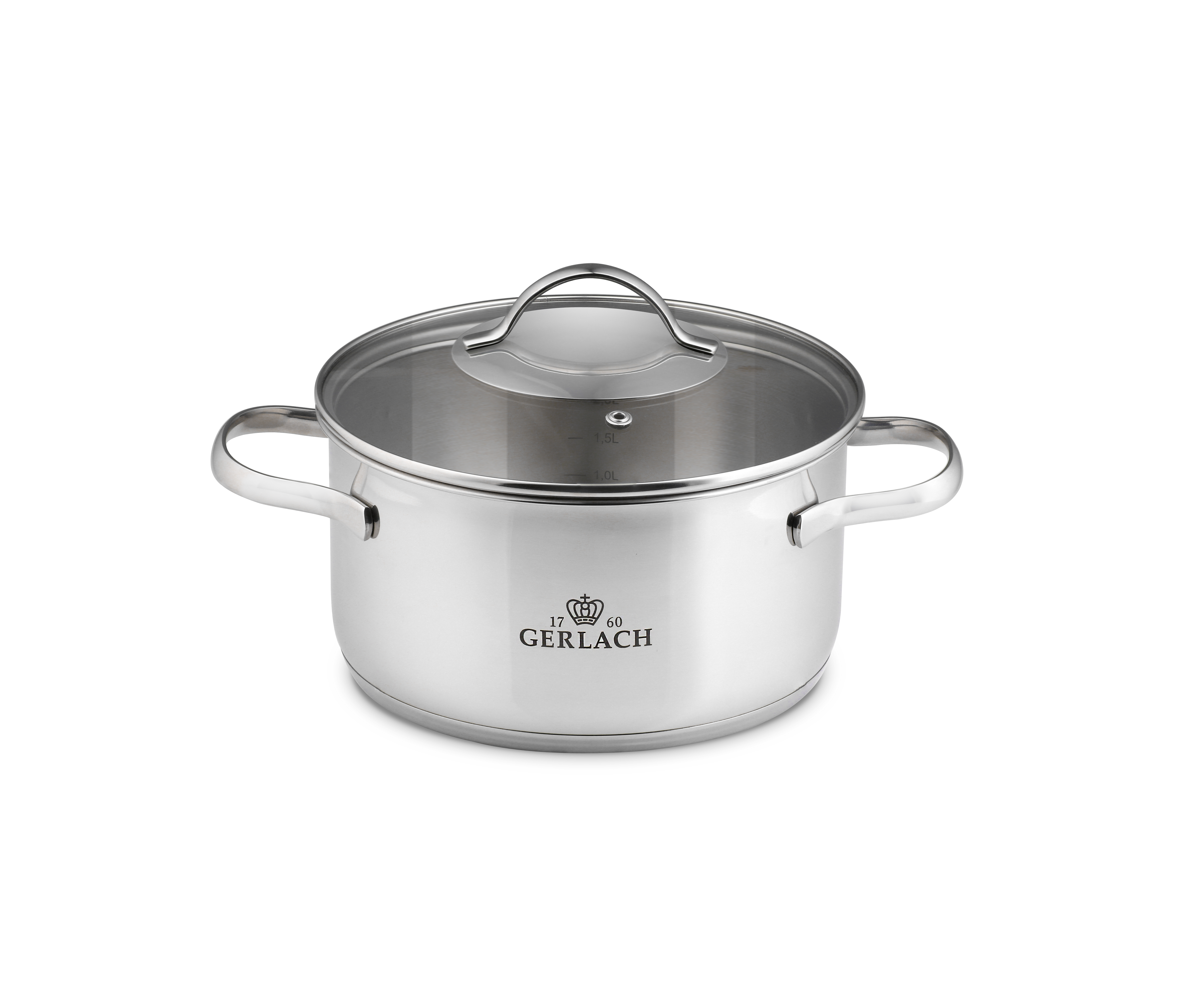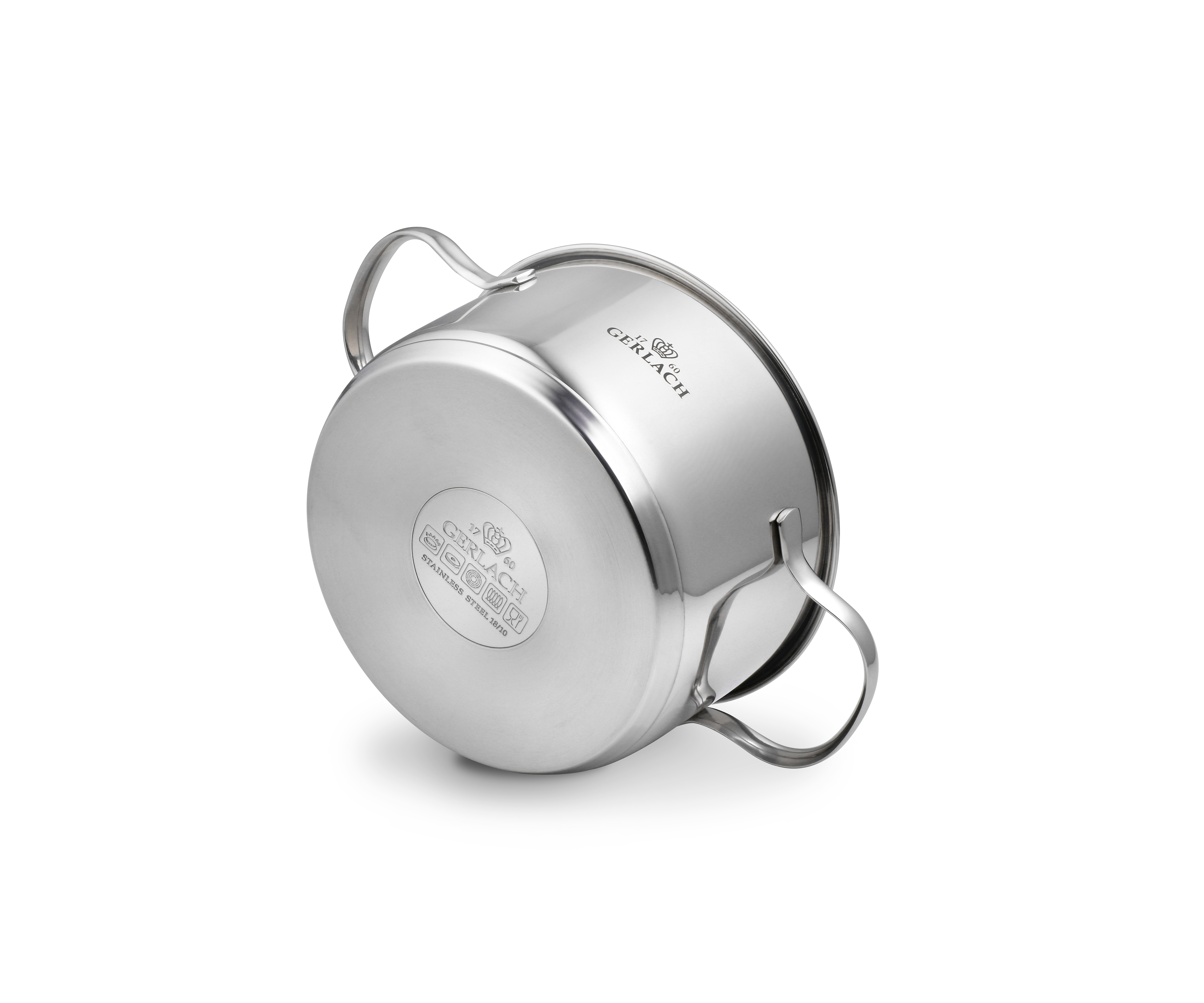 VIVA cookware set - functionality and modern design
High-quality18/10 stainless steel is a guarantee of long-term satisfaction with the use of the pots, thanks to which they are resistant to corrosion, heat, mechanical damage, and are dishwasher safe.
Ttriple-layer bottom with integrated aluminium disk prevents deformation and allows for even heat distribution, consequently saving energy and reducing cooking time of the dish. In addition, it allows the cookware to be used on all types of cookers: electric, gas, ceramic and induction. Viva products are also suitable for use in the oven at temperatures up to 180°C. Temperatures above 180°C may cause discolouration of the cookware.
Set of cookware
All Viva pots are equipped with matched tempered glass lids that seal the pot tightly, preventing water with valuable minerals and vitamins from leaking out. The lids have a special air vent that reduces excess steam formed in the pot.
Large and comfortable steel handles make it easy to lift and carry the heavy pot.
The products have an internal measuring cup to help measure added ingredients.
The Viva line is subject to strict quality controls and has been certified by the National Institute of Hygiene.
The set includes: a pot with lid Ø 16 cm - 1.5l, a pot with lid Ø 18 cm - 2.0l, a pot with lid Ø 20 cm - 2.5l, a pot with lid Ø 24 cm - 5.0l.
| | |
| --- | --- |
| Stan | Nowy |
| EAN | 5901035489370 |
| Kod producenta | 489370 |
| Marka | Gerlach |
| model name | Viva |
| Colour | srebrny |
| Materiał | stal nierdzewna |
| Informacje dodatkowe | możliwość mycia w zmywarce|możliwość używania na kuchni indukcyjnej|pokrywka w zestawie |
| Waga produktu z opakowaniem jednostkowym | 10 |
Customers who bought this product also bought:
No customer reviews for the moment.