Gerlach Simple NK 332 9-piece cookware set.
We will send as soon as possible
Free shipping from 100 GBP!
Simple garnki 9 el
The SIMPLE line - a combination of aesthetically pleasing pots with excellent functionality
The Simple set is a unique combination of aesthetically pleasing pots with excellent functionality. Thanks to the universal sizes and capacities and the practical accessories, all the elements of the set will prove to be an extraordinary help during everyday work in preparing meals. You will easily prepare homemade broth, thick beef stew or aromatic sauces. In addition, the special steaming pot included in the set will reveal the advantages of healthy eating, where juicy, colourful vegetables with lots of vitamins and minerals play a central role in the kitchen performance.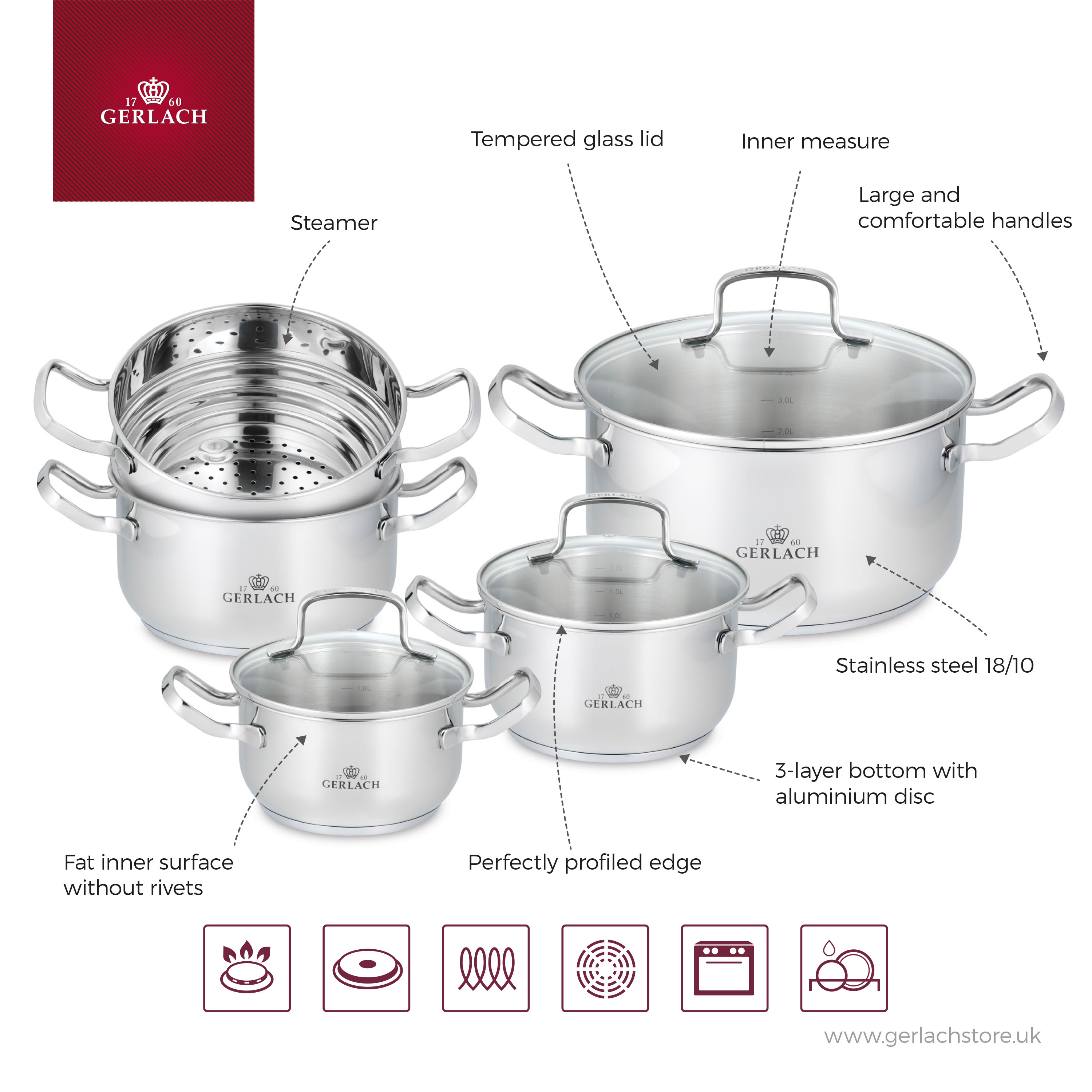 Stainless steel pots
The Simple set is made of 18/10 stainless steel, which increases resistance to corrosion, heat, damage, and allows the dishes to be cleaned in the dishwasher as well as used in the oven (Caution! Temperatures above 180°C may cause discoloration).
Each item in the set is characterised by a perfectly flat inner surface that is rivet-free.
Thick, three-layer bottom with integrated aluminium disk with a uniform surface allows for even heat distribution, thus reducing cooking time of the food and saving energy. The special bottom also makes it possible to use the cookware on all heat sources, including induction cookers.
SIMPLE pots
The Simple range of cookware is equipped with matched tempered glass lids, which are distinguished by their resistance to high temperatures. In addition, they seal the cookware tightly, preventing precious nutrients and water from leaking out. The lids also have a vent that reduces excess steam in the pot.
The ideally shaped rim of the pot ensures that the water does not run out of the pot when pouring.
Large and comfortable steel handles ensure comfortable lifting and carrying of the heavy vessel. The pots have an internal measuring cup, which makes it easy to measure the ingredients to be added.
The Simple line is subject to strict quality controls and is certified by theState Institute of Hygiene.
Available sizes of pots with lids:
Ø 16 cm - 1.5l
Ø 18 cm - 2.0l
Ø 20 cm - 2.5l
Ø 24 cm - 4.5l
Steam pot Ø16/18/20 cm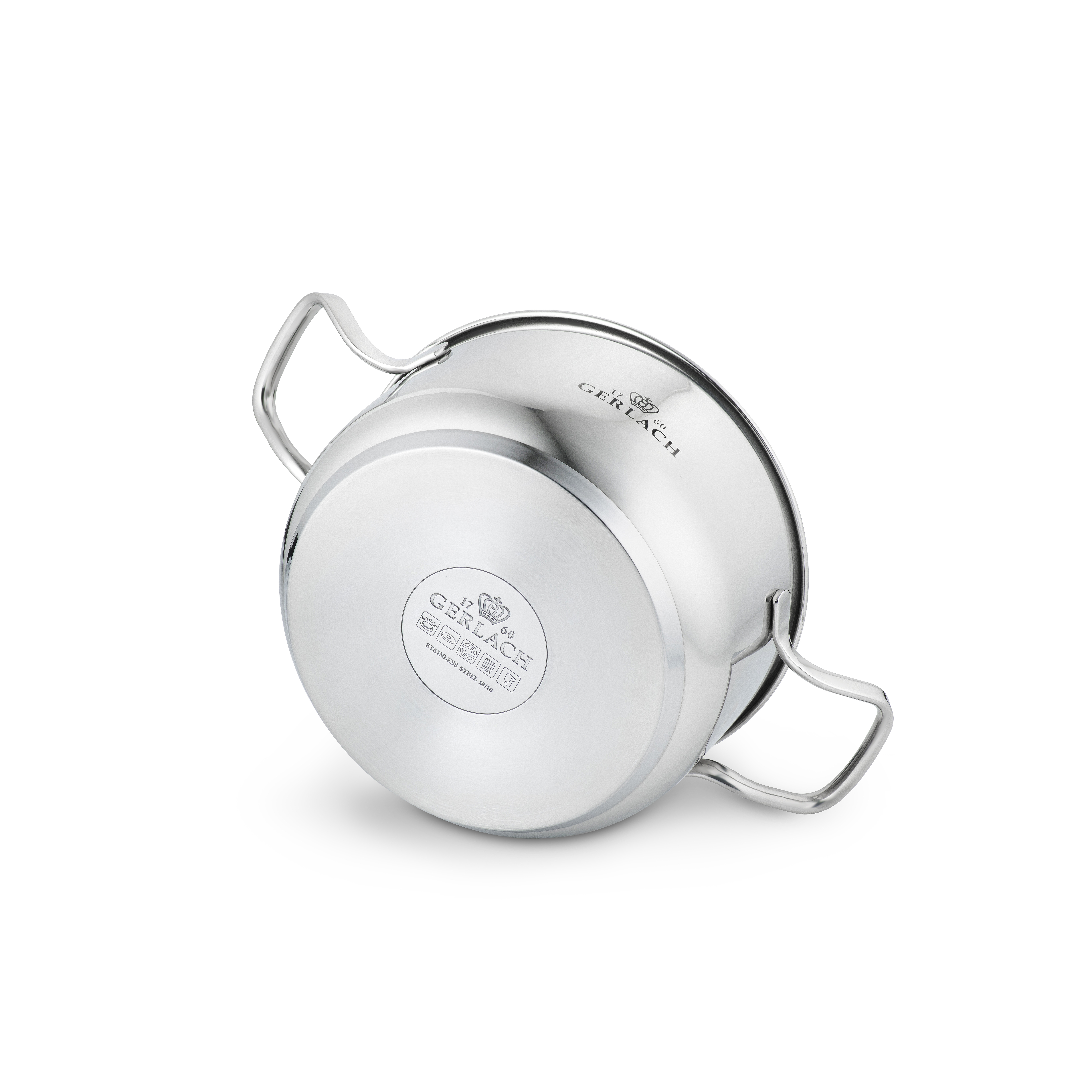 | | |
| --- | --- |
| Stan | Nowy |
| EAN | 5901035499782 |
| Kod producenta | 332M |
| Marka | Gerlach |
| model name | Simple |
| Colour | srebrny |
| Materiał | stal nierdzewna |
| Typ powłoki | inna |
| Informacje dodatkowe | możliwość mycia w zmywarce|możliwość używania na kuchni indukcyjnej|możliwość używania w piekarniku|nienagrzewające się uchwyty|pokrywka w zestawie |
No customer reviews for the moment.