GERLACH 16/18/20cm SMART induction cookware set
We will send as soon as possible
Najniższa cena w ciągu ostatnich 30 dni: £199.01
Free shipping from 100 GBP!
GERLACH 16/18/20cm SMART induction pot set
The SMART line consists of versatile, health-safe pots and pans that are perfect for small kitchens and kitchenettes. The use of a detachable handle saves space in the dishwasher and the stackable storage option saves up to 50% of cabinet space. SMART cookware is suitable for cooking, frying, baking, serving dishes and even food storage.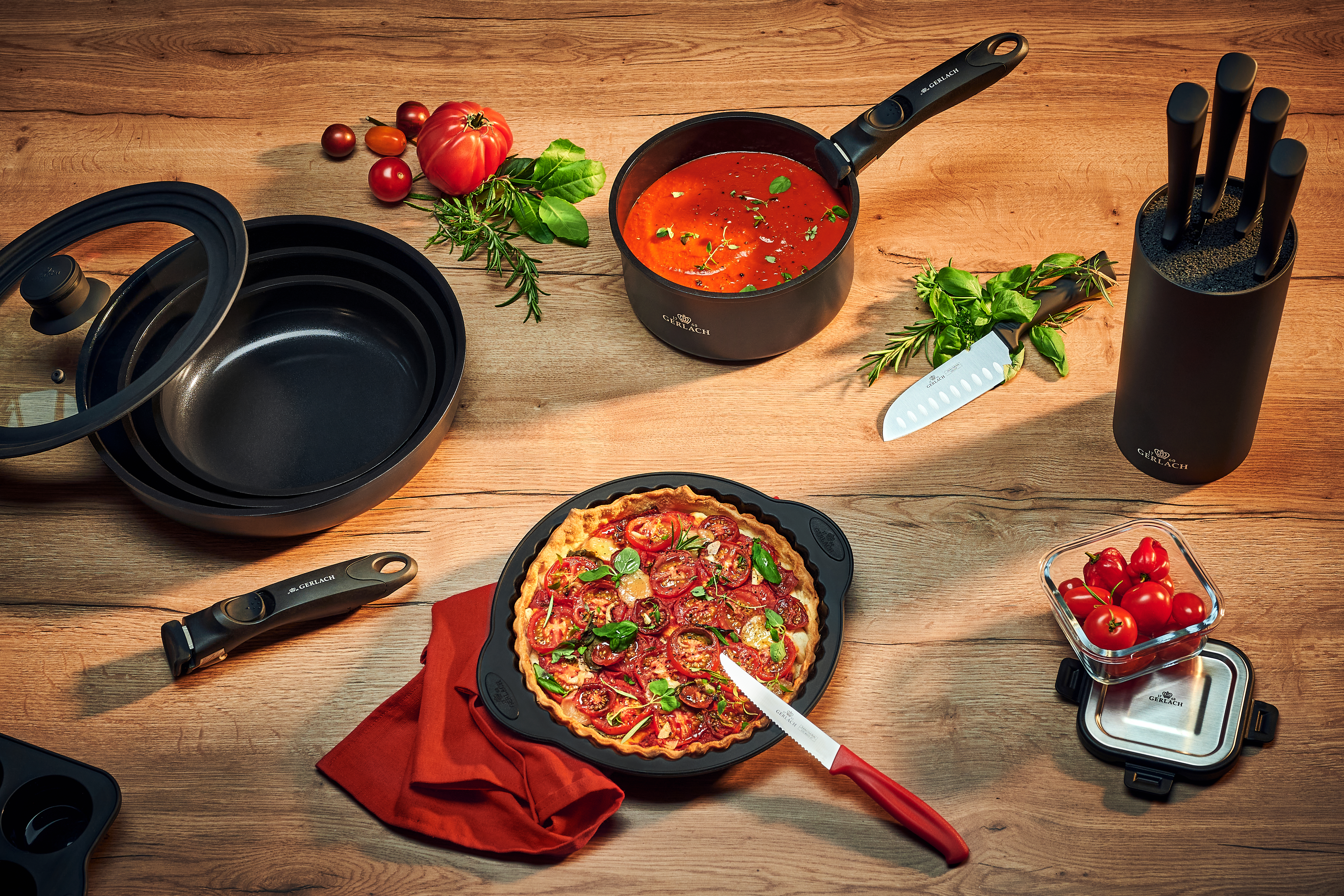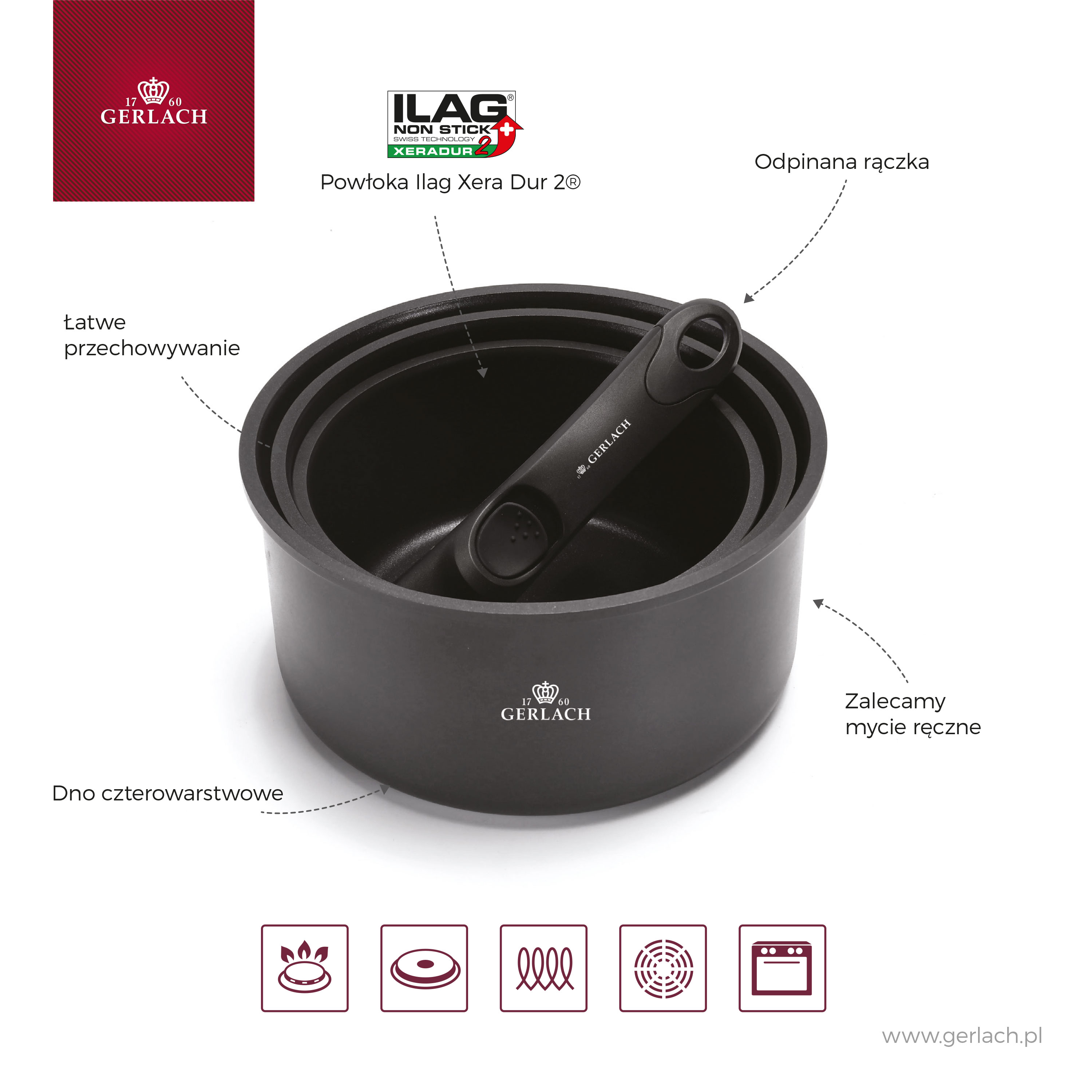 SMART ceramic coated cookware set
SMART cookware has one of the best ceramic coatings currently available on the market, Ilag Xera Dur 2 ® Ceramic Non Stick. It has two layers: a top layer of Xerogel with a metallic effect and a base layer reinforced with Xerogel ceramic to prevent cracking. In addition to its excellent resistance to abrasion, the coating has special properties that prevent food from sticking to the surface and burning.
The four-layer base with stainless steel disk conducts heat perfectly and evenly, making food preparation simple and fast.
Out of concern for the health of users, the cookware is free of hazardous substances (PTFE, PFOA, cadmium, lead), being an extremely friendly cookware. In addition, the extremely smooth and sealed ILAG ceramic coating is easy to clean.
The cookware is suitable for use on all types of cookers: electric, gas, ceramic, induction and oven. The pots can be washed in dishwashers, however, due to the chemistry and high pressure used, this is not recommended.
Set contents:
16cm pot - 1.5l,
pot 18cm - 2,0 l,
20cm pot - 2.5 l,
SMART universal pot handle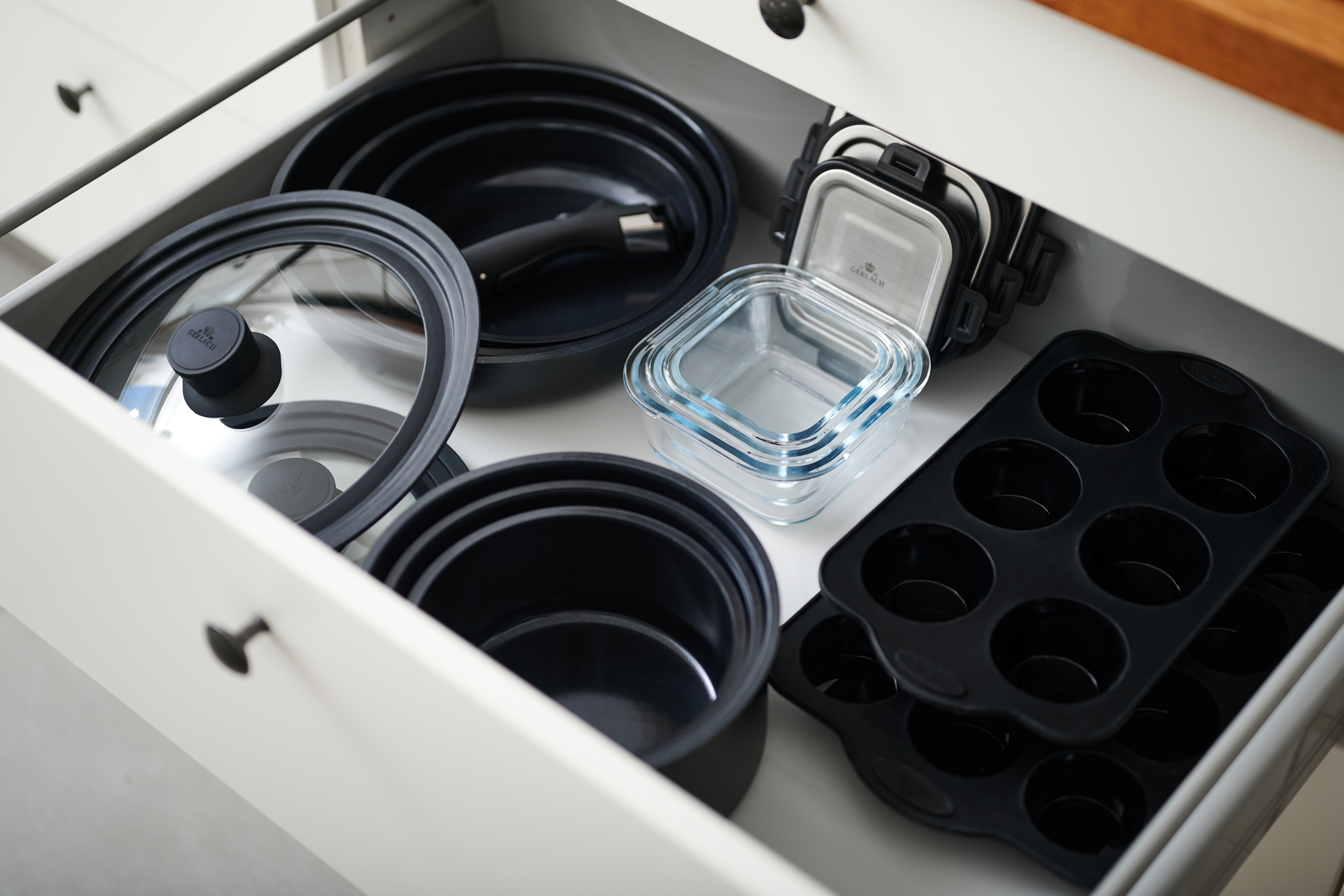 | | |
| --- | --- |
| Stan | Nowy |
| EAN | 5901035505186 |
| Kod producenta | NK994 |
| Marka | Gerlach |
| model name | Smart |
| Colour | Black |
| Materiał | aluminiowe |
| Typ powłoki | non-stick (nieprzywierająca) |
| Informacje dodatkowe | możliwość używania na kuchni indukcyjnej|nienagrzewające się uchwyty |
Customers who bought this product also bought:
No customer reviews for the moment.