CELESTIA kpl. salaterek 2szt.
We will send as soon as possible
Free shipping from 100 GBP!
Komplet salaterek CELESTIA 2szt
Linia CELESTIA to tradycja w nowoczesnym wydaniu. Relief znajdujący się na naczyniach sprawia, że wyglądają one niezwykle elegancko. Porcelana ta doskonale prezentuje sie w różnych wnętrzach, sprawiajac że stają się one przytulne i stylowe.
Royal Ivory Porcelain to najwyższej jakości porcelana w odcieniu ivory, czyli kości słoniowej. Jest wytwarzana ze starannie wyselekcjonowanych, naturalnych surowców, które gwarantują jej wyjątkowy kolor. Jest tworzona w fabryce w Jaworzynie Śląskiej ze 160-letnią tradycją i na każdym etapie produkcji przechodzi ścisłą kontrolę jakości.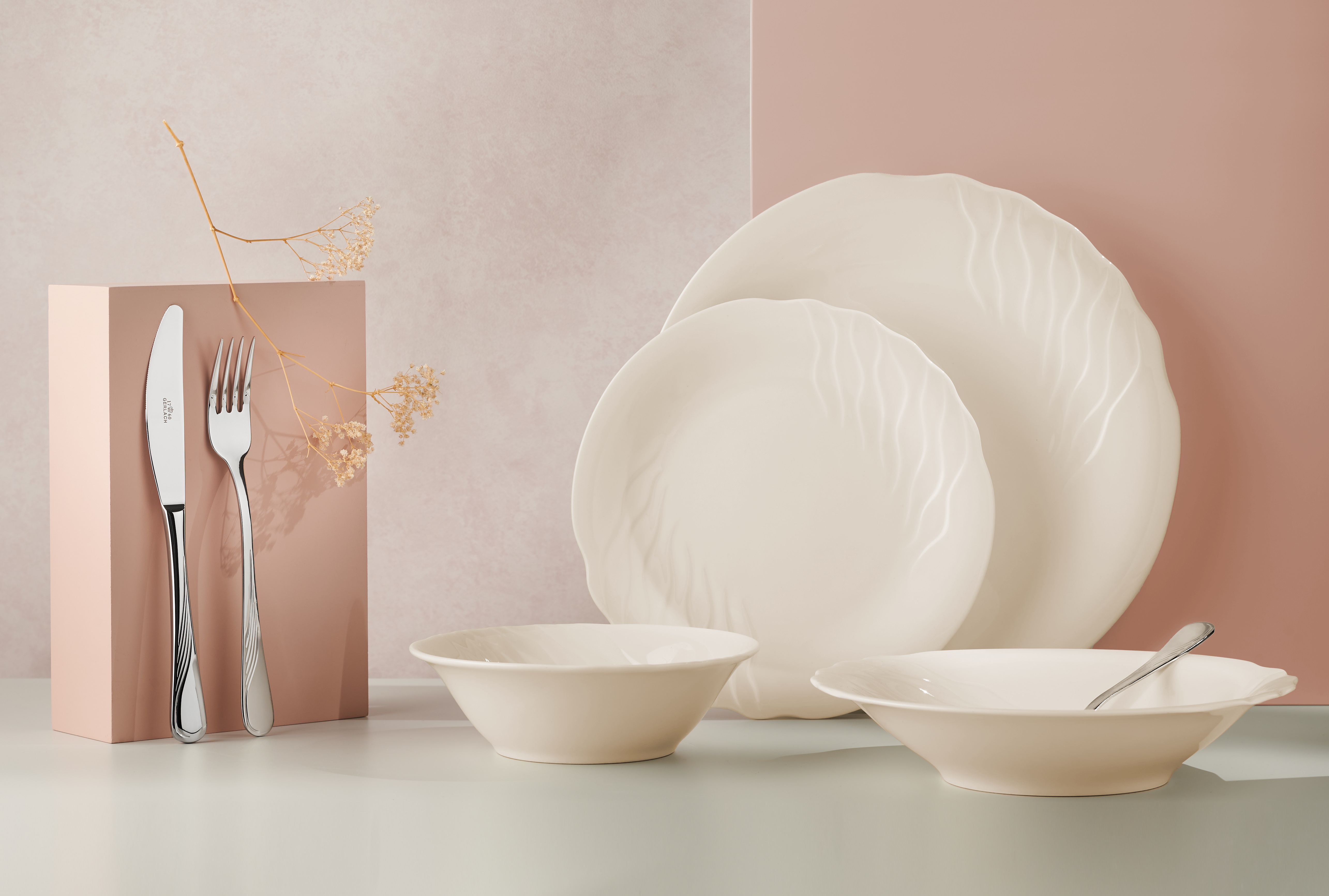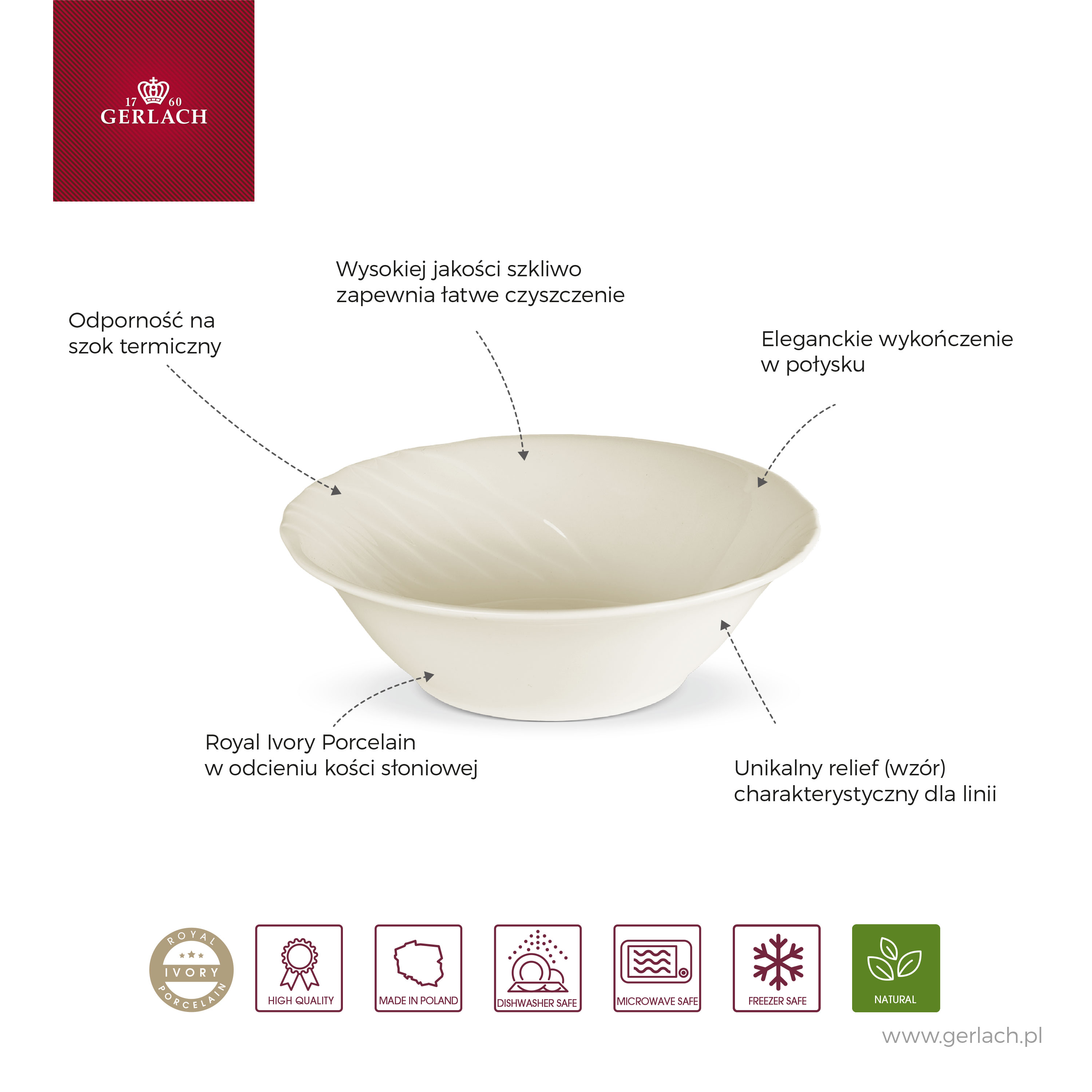 Komplet salaterek CELESTIA to uniwersalny zestaw naczyń, który będzie idealnym uzupełnieniem zastawy stołowej. Można podawać w nich nie tylko sałatki, ale również różnorodne potrawy. Salaterki sprawdzą się również jako talerz na zupę, bądź musli i naczynie do podania wielu ciekawych deserów.
Porcelana w kolorze kości słoniowej powstaje ze starannie wyselekcjonowanych, naturalnych surowców najwyższej jakości. Jest trwała i w pełni bezpieczna dla zdrowia. Została pokryta wytrzymałym szkliwem, dzięki czemu może być myta w zmywarce. Nadaje się do mikrofalówki. Jest odporna na szok termiczny, dlatego można używać ją w piekarniku do 220°C oraz przechowywania w lodówce i zamrażarce do -30°C. Uwaga, nie należy w szybkim tempie podgrzewać schłodzonej porcelany.
Porcelana została wyprodukowana w Polsce. Jest objęta 2-letnią gwarancją. Dzięki eleganckiemu opakowaniu doskonale nadaje się na prezent, np. z okazji ślubu, przeprowadzki na nowe mieszkanie czy z okazji świąt.
Skompletuj zastawę stołową w linii CELESTIA, która oprócz pięknej porcelany, zawiera równiez wyjątkowe sztućce z idealnie pasującym ornamentem.
Skład zestawu:
salaterka 170 mm x 2 szt.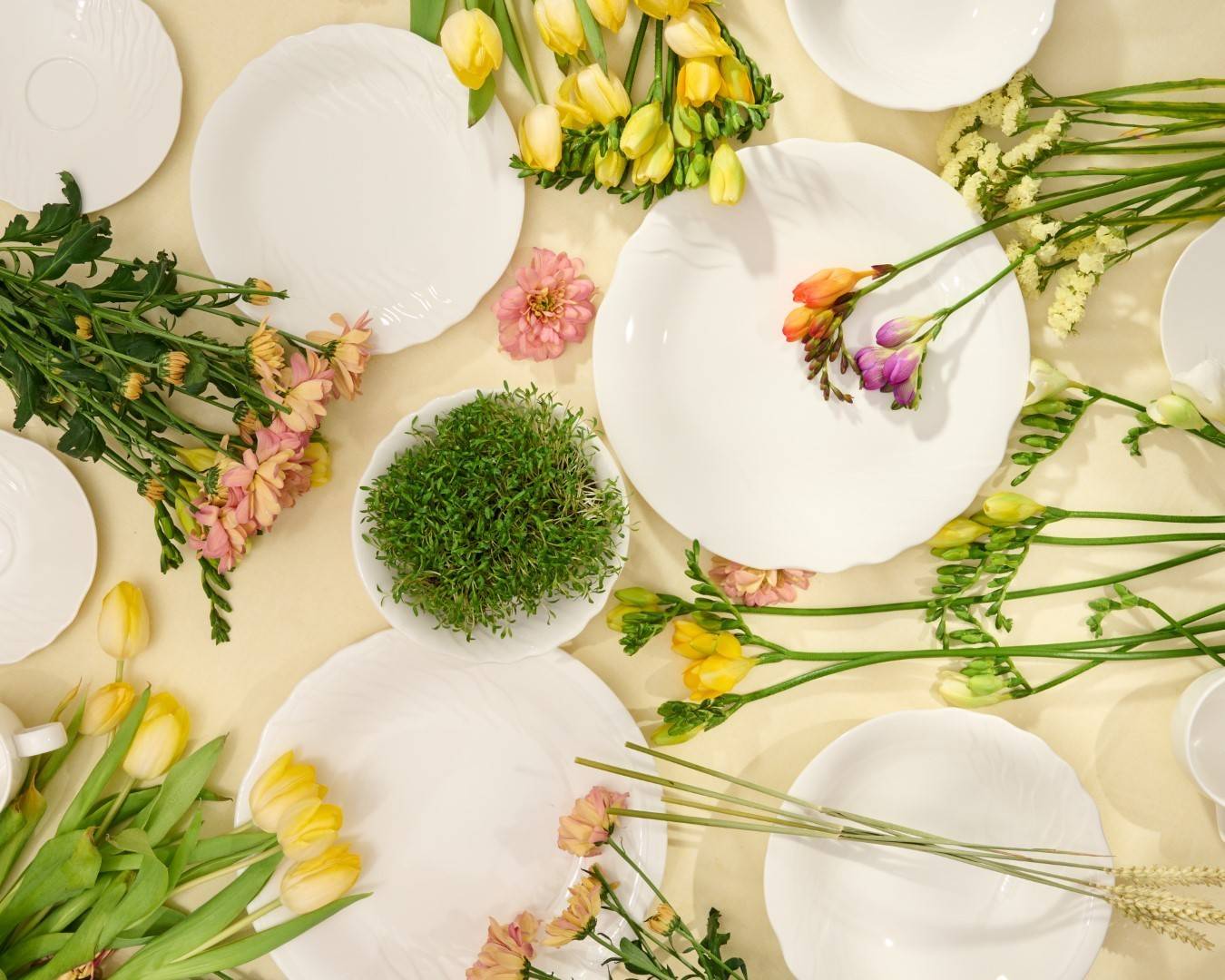 | | |
| --- | --- |
| Liczba elementów w zestawie | 2 |
| model name | Celestia |
| Style | classic |
Customers who bought this product also bought:
No customer reviews for the moment.